GALVALUME STEEL ROOF
Painted option                                                                                      UN- Painted option 
Galvalume®
  Galvalume  Standing Seam Roof systems are made up of steel galvanized sheet panels hot dipped coated in zinc / aluminum joined together interlocked with seams and fastened to the roof substructure with concealed fasteners. Known for its resistance to high winds and the elements.
 STEEL METAL GALVANIZED PANEL 

SERIES A1101 METAL ROOFING PANEL
INTEGRAL SNAP-LOCK STANDING SEAM PANEL 
Manufacturer 
 35-year paint warranties
20-year weather tightness warranties
The  A1101 series  metal roofing panel system combines the clean lines of a low
profile architectural system with the unique versatility of clip-less hidden fastener design.
Ideal for commercial metal roofs, residential and mansard/canopy applications.
• ASTM A792 Standard Specification for Steel Sheet, 55% Aluminum-Zinc Alloy-Coated by the Hot-Dip Process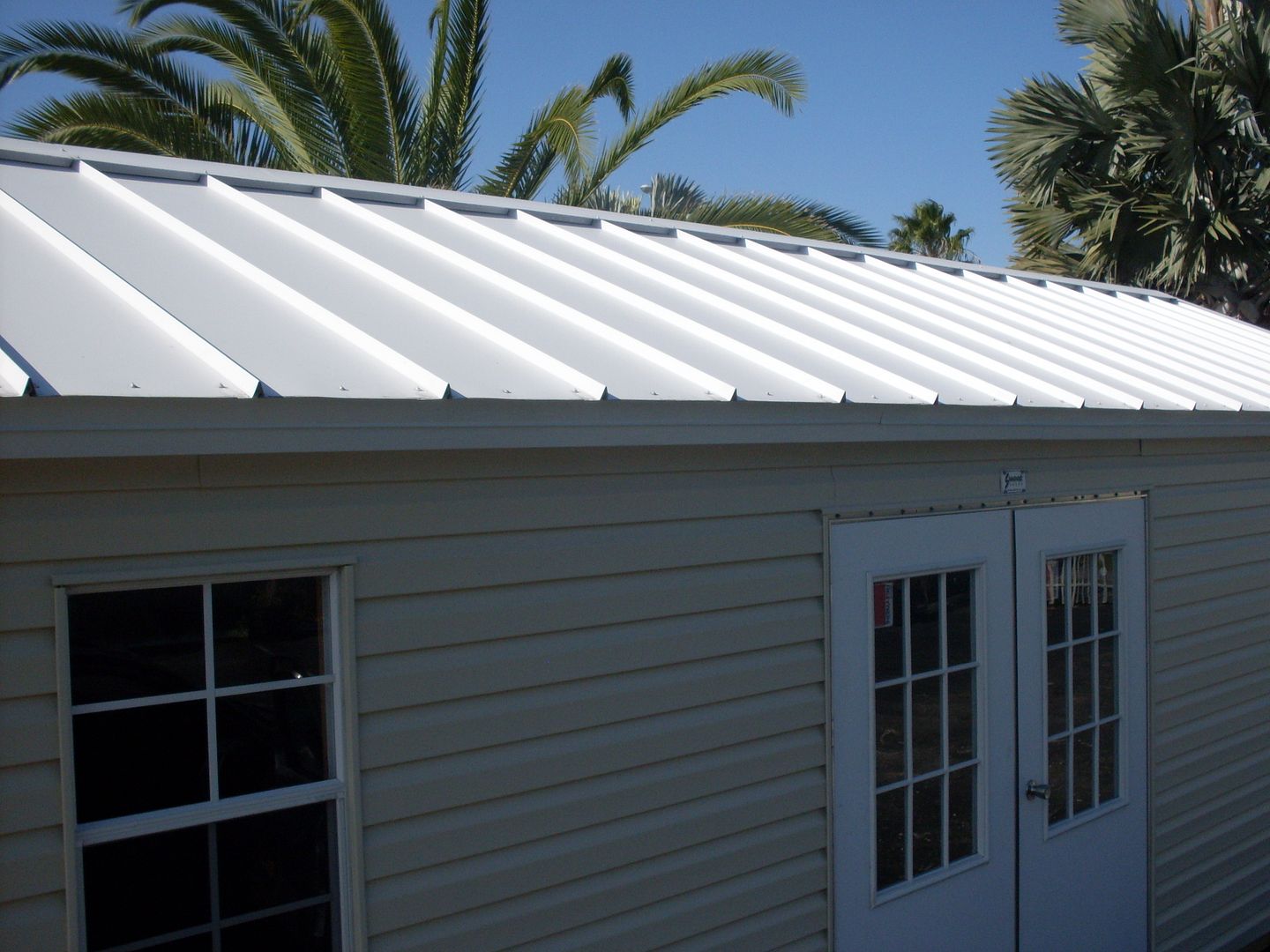 PRODUCT FEATURES  
Snap-Lock Panel Type
Hidden Fastener Metal Panel
Panel Width Coverage - 16"
Rib Height - 1"
Gauges - 26 gauge
Metal Panel Substrate - Steel Galvanized
 A patented steel coating process comprised of an aluminum/zinc alloy applied by a continuous hot dipping treatment, offering greater corrosion resistance, high temperature oxidation resistance, heat reflectivity and highly resistant to Hurricane wind damage. 
Englert ULTRA-Cool™
Englert's Ultra-Cool painted metal roof coatings dramatically increase the reflectivity of medium to darker color roofs, meeting Energy Star specifications for cool roofs.
 Ultra-Cool Coatings are available in the following popular colors. 
We strives to accurately reproduce the screen images of the shingle , siding and color shown above. However, due to manufacturing variances, the limitations of monitor resolution and the variation in natural exterior lighting, actual colors and granule blends may vary a little bit from the images you see. For this reason, it is necessary to see a roofing, siding sample in our location before making a final color selection. If you specifically want englert ask for it.
863-675-8600